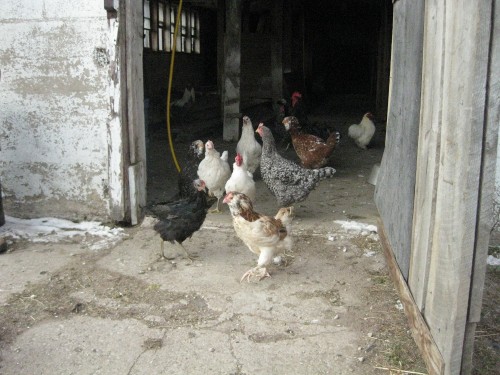 Yesterday, we visited chicks and chickens at my Aunt Paula and Uncle Pete's farm.  We went with them out to the barn to open the door and let them run around outside.
We found an egg in the nest!
We aren't sure which hen this egg came from.
They have many different kinds of chickens at their barn.  In the next few days, we will write posts about a few different breeds of chickens.
I hope you enjoy watching them eat as much as I did.
Chickens Eating on Vimeo.
Or watch on YouTube. (If you are using an iPod, use this link.)